…..Rollups now available, see note….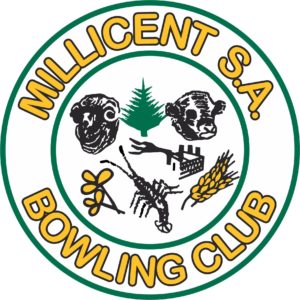 News from our Secretary Sarah 7 May 2020

BowlsSA have released some information now that the State Government is looking to free some of the restrictions. Our Board is in charge of what happens on our greens and it has decided that rollups are now permitted providing that people keep their distance (1.5m), don't shake hands and use hand wipes and disinfectant spray.
There is disinfectant spray in the Mat Box so please wipe down jacks and spray the mats after use.
If you are a high risk person the Board recommends you stay at home.
Here is a link to a file to read if you are not sure if you are a high risk person.
All events remain cancelled. The clubroom is NOT available.
Special notice: all events cancelled including meetings and social bowls. AGM to be advised later by our Board.
The board is monitoring the situation and will advise via this website when we plan to re-open. It is highly unlikely that this will happen before June but will depend on the spread of the virus and on government advice.
Being mostly of 'senior' age we need to be especially careful by keeping our distance and following the government recommendations. Be safe everyone.

Stop Press:
Our secretary has received information from LSEBA. On BowlsSA advice it is possible to delay an AGM for up to 6 months. This would make it up to 31 October for us. In the meantime current officers will remain in their positions. LSEBA suggest that we should complete the audit of our finances and circulate these to members where practical.
Selectors will most likely be chosen at the deferred AGM.
We are asked, if possible, to send in the number of Pennant Teams and Tournament Dates to Match and Programme. This will be difficult for our club to achieve as meetings of more than two people are discouraged.
The publication of the Club Programme Book will not be possible without the BowlsSA and LSEBA programmes.
Click here for SABowls advice on keeping ourselves safe
Here's the start of the NORMAL opening page
Located in the fertile south-eastern corner of the State of South Australia, the town of Millicent is the local centre for an industrial, farming and forest based economy.
Since the club's beginning in 1932, the bowling clubrooms have been expanded and facilities improved. Our clubrooms can accommodate 150 people in the dining room and a further 70 people in the bar area. The clubrooms are air conditioned for the rare hot day or when the south-easterlies are especially blustery.
The club has three synthetic greens,two of which have recently been replaced. The remaining "C" green has a speed of about 16-17 seconds). The new greens are slower but will gradually improve.

The club is a member of Good Sport and is also accredited as an Active Club as part of the program developed by the Office for Recreation and Sport.
The Night Owls Competition is a popular part of the Club's programs and attracts a large number of enthusiastic players each Wednesday evening during daylight saving.