🙂 2:4:2 returned on 25th June 🙂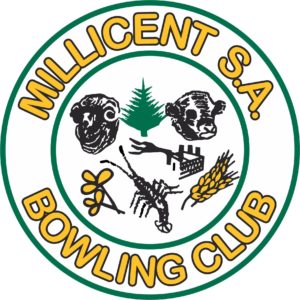 News from our Secretary Sarah 6 July 2020

Finally AGM 5th August 2020 at 1pm …. We will be selecting Open and Ladies Pennant Selectors at this meeting. Nominations are closed, as we reached cut off date before restrictions were put in place, however we are still looking for Catering committee members and a Catering manager as we have no nominations at all for these positions. Also the new Uniform designs are up on the Notice Board and there will be voting slips available shortly for these. The counting of these votes will be done after General Business at the AGM. This will be a semi secret ballot, we will need you to provide your name so we can assure that you are a financial member (from last year and are intending to be financial) and that there is only one vote per member.
Click here for SABowls advice on keeping ourselves safe
Here's the start of the NORMAL opening page
Located in the fertile south-eastern corner of the State of South Australia, the town of Millicent is the local centre for an industrial, farming and forest based economy.
Since the club's beginning in 1932, the bowling clubrooms have been expanded and facilities improved. Our clubrooms can accommodate 150 people in the dining room and a further 70 people in the bar area. The clubrooms are air conditioned for the rare hot day or when the south-easterlies are especially blustery.
The club has three synthetic greens,two of which have recently been replaced. The remaining "C" green has a speed of about 16-17 seconds). The new greens are slower but will gradually improve.

The club is a member of Good Sport and is also accredited as an Active Club as part of the program developed by the Office for Recreation and Sport.
The Night Owls Competition is a popular part of the Club's programs and attracts a large number of enthusiastic players each Wednesday evening during daylight saving.